An artificial intelligence
to estimate the gender of a name
The most advanced and accurate name-based gender estimation technology on the market. See why hundreds of people across the world use Gender Guesser.
A cutting-edge onomastic tool
99.99%
Name availability

Our technology goes beyond simple database searches. We have trained artificial intelligence to specialize in the study of proper noun morphology. After years of development, our tool achieves unrivalled accuracy in the field of onomastics.
358
Research contributions

Thanks to our ongoing collaborations with global universities, scientific communities, government and international entities, as well as insights from anthropologists, historians, and linguists, our methods are constantly being honed and improved.
22
Supported alphabets

We handle a full range of scripts: Latin, Hangul, Kannada, Arabic, Telugu, Cyrillic, Tamil, Hebrew, Oriya, Greek, Bengali, Katakana, Georgian, Gurmukhi, Devanagari, Malayalam, Armenian, Thai, Hiragana, Han, Gujarati, and Myanmar.
Names processed

Gender Guesser, processing hundreds of millions of API requests monthly, stands as the internet's premier platform for identifying gender through first names, full names, or nicknames.
Artificial intelligence and morphology of a name
What is the morphology of a name?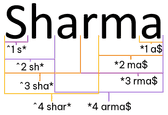 Morphology deals with the morphemes that exist in a language and how words are constructed. Morphemes are the smallest units of a language that have some kind of grammatical meaning. These are things like roots (book, man, tree) and affixes (un-, -s, -ly, dis-).
The type of a personal name and the language system to which these names adhere to are two very significant components to determine the morphological pattern of a personal name.
Why use artificial intelligence?
Thanks to years of research, our many contributions to the world of academic and scientific research, and our work for international and regional organizations, we benefit from one of the most comprehensive databases in the world.
Databases are not always error-free
However, a simple database search would give accurate results, albeit with a significant margin of error. That's why we've trained an artificial intelligence system to detect errors in the databases and in the data you send it: such as typos or reversals of first and last names.
A database does not contain all existing data
No matter how complete a database may be, not all the first and last names in the world will be included. This is particularly the case for nicknames, or for very recent and very uncommon names. A simple database search using a standard tool will normalize the name, generating a very high error rate.
Our tool is capable of analyzing the morphology of even the most unique name in the world to determine its gender and origin with the utmost precision.
A database search doesn't take the local context into account
What's more, the gender of a name differs from one region of the world to another, and even within the same region but from a different community. This is why Gender Guesser uses Namsor's technology to determine the local context of the name, i.e. its origin and possible diaspora. By taking into account the local context or cultural context, the system can analyze the name in relation to its surroundings, historical influences, and contemporary trends, which enhances its ability to estimate the gender associated with that name more accurately.
Gender Guesser under the hood
How our gender estimation technology is designed: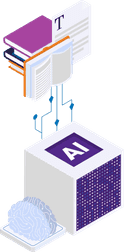 Get data:

Retrieval of data, mostly lists of names correlated to genders or to a geographical context.

Prepare data:

Data preparation, data quality check, sorting, classification, cleaning.

Train model:

Training of an artificial intelligence specially adapted to onomastics with the prepared datasets.

Test data:

Testing the ability of artificial intelligence to correctly predict information from proper names.

Continuous improvement:

Added new feature with continuous improvement process.
A multitude of tools to suit your needs
API

Our thoroughly documented API is available to guide you during integration, enabling you to effectively leverage Gender Guesser's name verification capabilities.

API documentation

Spreadsheet file parser

Submit a file (Excel, CSV, TXT, OpenDocument) to our file parser, select the desired classification, and receive a detailed gender estimation for download.

Process a file

SDK and CLI to download

Explore the vast capabilities of Gender Guesser's offerings: grab our app and seamlessly weave our features into your application. Select the SDK or CLI best suited for your endeavors, be it in Java, Python, GoLang, or Javascript.

Download developer tools
A technology developed by Namsor
Gender Guesser is a tool created using Namsor onomastics software. NamSor's software proficiently categorizes names based on gender, nationality, or ethnicity. We aim to interpret Big Data to provide insights into global movements of finances, innovations, and individuals.
Using advanced data analytics, Namsor determine the cultural or linguistic roots of personal names across any language or script, achieving detailed and accurate results. Names hold significance, and through sociolinguistics, we decipher their meanings to provide insightful data. This groundbreaking approach aids our diverse clientele, including countries, regions, businesses, and projects across various industries. The Gender Guesser API Key is your gateway to harnessing the power of diversity.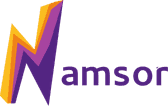 A tool at the service of diversity
Gender Guesser emphasizes the significance of diversity. We support the public and private sectors in the fight against discrimination and gender inequality. We support @GenderGapGrader with our gender diversity analytics.